2023 Ford F-150 Lightning Price Increased To Nearly $62,000
When Ford originally unveiled the F-150 Lightning, one of the electric pickup truck's main draws was its affordable price. Since the truck was originally launched, it's gone through so many price changes that it's hard to keep up with everything. Well, for the fourth time in roughly a year, Ford has once again increased pricing for the truck. The most affordable pickup truck now starts at $61,869 with the $1,895 destination fee.
For those trying to keep score of all the price changes the F-150 Lightning has gone through since it was launched in April 2022, the electric truck is now roughly $20,000 more expensive. Compared to the last price increase, the F-150 Lightning is nearly $4,000 pricier than before.
The base Pro trim isn't the only model that's getting a price increase. The Lariat has also gone up in pricing to $77,869 and the range-topping Platinum now starts at $99,969. Compared to before, the Lariat is $1,500 more expensive and the Platinum has gone up by $1,200.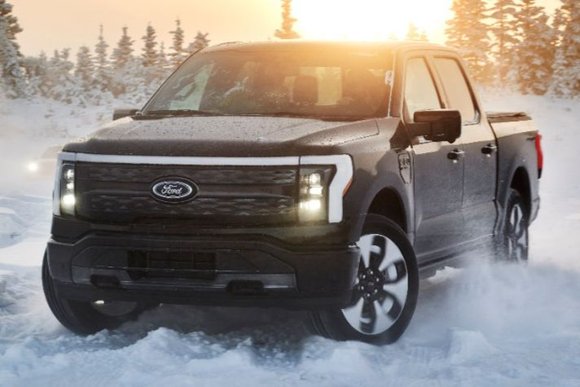 To make the price increase sting a little more, Ford has announced that the base Pro model is currently sold out for retail customers. The trim will only be available for commercial customers to order starting in the middle of April.
Ford's latest price increase for the 2023 F-150 Lightning comes at the same time the automaker started taking orders for the pickup truck again. Earlier this February, Ford halted production of the electric pickup truck because of a battery issue. Ford managed to find a fix for the issue and resumed production of the trucks on March 13.
Autoblog reached out to Ford to get some information on the price increase. The automaker told the outlet that it was "in response to current material costs, market factors, and supply chain constraints."
Pictured: 2023 Ford F-150 Lightning
Source: Autoblog
Explore the Best EV Lease Deals