Ford Keeping AM Radios In Cars After All
Amid pressure from customers and lawmakers, Ford has backtracked on its decision to remove AM radio from its vehicles. Ford CEO Jim Farley announced the news in a tweet, claiming that the automaker reached the decision after speaking with lawmakers and confirmed that AM radio would be available on all 2024 model year vehicles from both Ford and Lincoln. EV owners will get AM radio on their vehicles with a software update.
"After speaking with policy leaders about the importance of AM broadcast radio as part of the emergency alert system, we've decided to include it on all 2024 @Ford & @LincolnMotorCo vehicles. For any owners of Ford EVs without AM broadcast capability, we'll offer a software update," reads Farley's tweet.
The controversy surrounding Ford's decision to ax AM radio came up earlier this February when Ford announced that it would be dropping AM radio from the F-150 Lightning and Mustang Mach-E. At the time, Ford stated that the frequencies involved in AM radio affected the propulsion systems in its electric cars. Ford isn't the only automaker that was looking into taking AM radio out of their electric vehicles. The Hill claims that several brands such as BMW, Mazda, Volkswagen, and Tesla were looking to phasing out AM radio because of interference that can be caused by AM radio soundwaves.
Once government leaders heard about Ford, and the possibility of other automakers following suit, they got together to introduce a new bill. As The Hill reports, a bipartisan group of federal lawmakers, which includes Senators Ted Cruz and Ed Markey, introduced new legislation that would direct the National Highway Traffic Safety Administration to issue a rule that would require automakers to have AM radio in their new vehicles.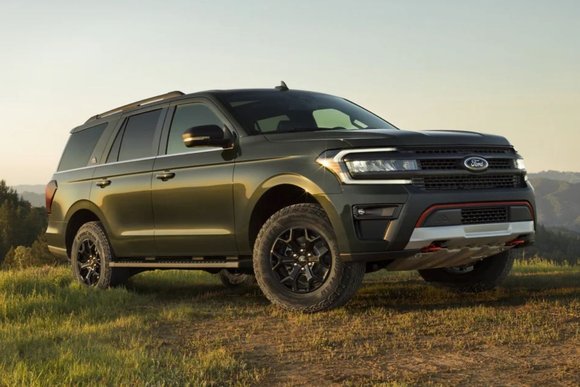 Senator Markey praised Ford's decision to keep AM radio in its vehicles, claiming that AM radio is an essential safety feature. "Innovation in the automotive industry should mean more features, not fewer, for consumers. Ford's reversal reflects an overdue realization about the importance of AM radio, but too many automakers are still going the wrong direction," Markey stated in a press release. "Congress must pass my AM for Every Vehicle Act to maintain access to AM radio for years to come."
While lawmakers and the small percentage of drivers that use AM radio are happy about Ford's decision, the Alliance for Automotive Innovation, which is a US trade group that represents major automakers, criticized the bill, reports the outlet. The alliance claimed that the bill was unnecessary, pointing toward the Federal Emergency Management Agency's Integrated Public Alerts and Warning System that can distribute safety warnings across AM, FM, internet-based, and satellite radios.
Pictured: 2024 Ford Mustang GT (Top), 2023 Ford Expedition (Middle)
Source: The Hill
Explore Ford's Current Lineup »