Ford Won't Build A 600-Mile Range EV
Now that automakers have moved from gas-powered cars to electric ones, they've traded a war on horsepower for one on range. While brands like Lucid and Tesla lead the way forward with vehicles that can travel up to 516 miles and 405 miles, respectively, some automakers aren't interested in the all-out range. At least, Ford's not looking into packing its EVs with larger and larger battery packs.
Green Car Reports, reports that instead of fitting its electric vehicles with massive battery packs for increased range, the American automaker is looking into other ways to ensure its vehicles are competitive from a range standpoint. Speaking at Ford's Capital Markets Day, Ford product development chief and CTO Doug Field explained how the company is designing its next-gen EVs. The automaker is looking into cutting weight, choosing the right ride height, ensuring designs are aerodynamic, and lowering rolling resistance. Ford hopes that by making these choices, the automaker can keep battery pack sizes down, which can help keep prices down.
"I don't understand why everyone is so obsessed with battery size," said Ford CEO Jim Farley during a Q&A session with analysts at the event. "Right now, it's like what range can you get? But the next question is… what size battery do you need for a competitive range? The second question is a better question than the first. So the size of the batteries in the second-gen is really important on cost."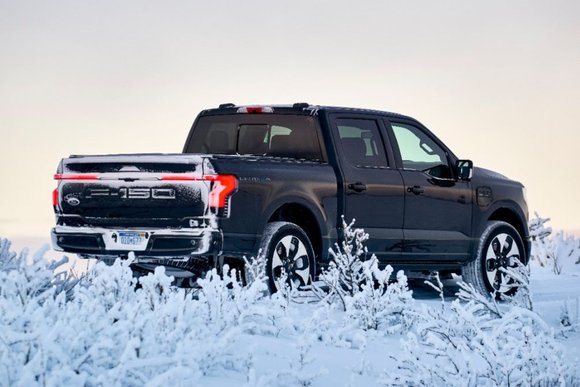 Batteries are currently the most expensive part of an electric vehicle and automakers are more than happy to pass the high costs of materials and manufacturing to shoppers. But even with the large battery packs and high starting price tags, automakers aren't making much money on their EVs. "These batteries are huge; if you have those kind of batteries you will not make money," said Farley.
Instead of an EV with a massive battery, Ford's looking to make EVs competitive. "We're not going to go 600-mile range," said Farley. "We're trying to make the smallest possible battery for competitive range."
Enormous batteries and high range have become the new figures for automakers to boast about. General Motors recently announced an all-electric Escalade IQ that could utilize the automaker's massive 205-kWh battery pack. We've also seen that the Ram 1500 REV has a target range of 500 miles from its 229-kWh battery pack.
While some automakers are working on large battery packs, others are looking at making powertrains more efficient and improving aerodynamics. Slippery exterior designs go a long way in improving range, but out of all the available EVs on sale, the Lucid Air sedan seems to have the science down with its ability to travel 516 miles with its 112-kWh battery pack.
Source: Green Car Reports
Pictured: 2023 Ford Mustang Mach-E (Top), 2023 Ford F-150 Lightning
Explore Ford's Current Lineup »